Here is the baby, my new camera in the growing family.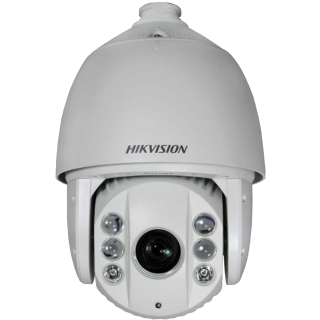 Some key features:
0 Lux minimum illumination
Up to 150m IR distance
High performance CMOS, up to 1920×1080 resolution
Smart pre-heating system, start at -40℃ low temperature
Support smart tracking
Auto iris, auto focus, auto white balance, backlight compensation and auto day & night switch
Illumination: 0.02Lux@(F1.6,AGC ON)(Color), 0.002Lux@(F1.6,AGC ON)(B/W)
264/MJPEG/MPEG4 video compression and the latest Davinci processing chip and platform
No password to access it, what can I do? My first thought was to send an email to Hikvision asking them for a password reset key to use in combination with the SADP software. The response of the manufacturer was quick, automatic: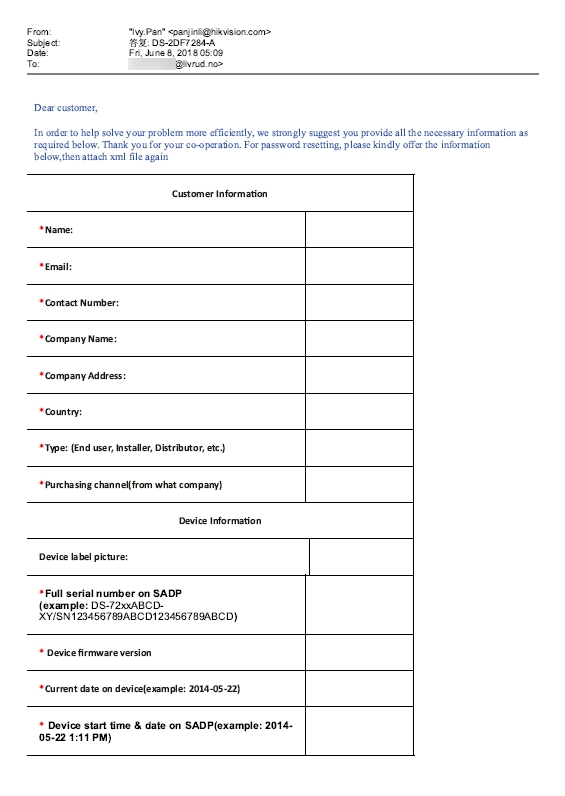 Yeah… Will I fill the form? Nope. I can fully understand that it is company policy to make it this way, we are after all dealing with security products.
Google, my (what used to be) friend… : "Hikvision password reset tool" sent me to the following link: https://ipcamtalk.com/threads/hikvision-camera-admin-password-reset-tool.2837/
Fantastic! A guy on Github by the name bp2008 developed a little tool which exploits a backdoor in Hikvision camera firmwares circa 2014-2016 to help the owner change a forgotten password. This is what I need 🙂
So, the Hikvision SADP software was so kind to reveal the IP settings of my camera. I used one of my computers configured with the same network parameters and ran the small exploit found here.
Thank you bp2008! It works!
Hikvision defaults are admin / 12345. After reset, 12345abc is commonly used as password.